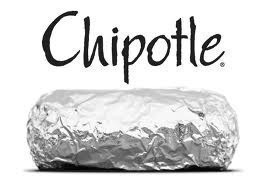 NBC.com
offers a Coupon for Chipotle Buy One Get One Free Burrito, Burrito Bowl, Taco, or Salad via their
Facebook Page
.
Click the arrow to watch the 90-second Video
FREE Fry day at Chick-Fil-A March 4th from 2-4 pm.
An innovation in ketchup calls for a celebration. Between 2 and 4 pm local time, ketchup lovers who ask for Heinz Dip & Squeeze and the Free FryDay promotion at all Chick-fil-A restaurants will receive a FREE medium order of Chick-fil-A Waffle Potato Fries®, limit one per customer
Join IHOP on Tuesday, March 1, 2011, 7 a.m. - 10 p.m., for National Pancake Day and receive one complimentary short stack!
* In return for the free flapjacks, we ask you to consider leaving a little something behind for Children's Miracle Network Hospitals and other designated local charities. Thanks to our guests' generosity, IHOP raised more than $2.1 million last year. IHOP began its National Pancake Day in 2006, and since then, has raised $5.35 million for Children's Miracle Network Hospitals and other local charities and given away more than 10.1 million buttermilk pancakes.
{I am trying to keep the calendar feature updated on the right sidebar in case you I forget}